A generational pioneer of traditional fashion, Asim Jofa is a name widely synonymous with fashion heritage. Since Asim Jofa joined hands with SIAR Digital in January 2023, the team successfully revamped the brand's website, flourished customer service, and improved the fulfillment process for greater efficiency. The biggest mutual milestone has been enabling the brand to offer same-day deliveries while also tapping into the international market.
The fashion maestro, Sania Maskatiya joined hands with team SIAR in 2021 and since then has been able to expand its footprints to an international audience through our sales-driven strategies which also improved performance marketing that reaped beneficial marketing outcomes. Team SIAR also improved the brand's customer satisfaction with specialized services, resulting in operational efficiencies.
Through our managed service, we have managed to scale Nida Azwer Atelier's online Business by over 350% during the first year. This includes a complete website revamp along with digital marketing, order management and providing customer support services, as well as creation of all digital assets under the Brand's ownership.
Miaasa is a Pakistani brand that holds a range of trendy and high-quality footwear. Partnering with SIAR in March 2023, the team's marketing strategy boosted sales and recognition. The website received a customer-centric overhaul, while customer satisfaction was improved through enhanced service by Team SIAR.

One of Pakistan's leading chocolatier and gifting businesses, LALS Chocolates partnered with SIAR Digital in early 2022. Since then, we have completely digitized the entire order processing and fulfilment process which has increased their operational efficiency by over 50%. This has enabled LALS Chocolates to scale their Business without incurring additional costs resulting in a significant increase in profitability.
Though a young design house, Sunnia Manahil has successfully taken the Fashion World by storm. Launched with a bang! Sunnia Manahil has quickly taken the spot of high-fashion at affordable prices. We have successfully built a website which is in-line with the brand's ethos and have been able to provide them significant uplift in their topline revenue.
Sahar is a prestigious brand offering versatile fashion trends keeping everyday use and comfort in mind. Partnering with SIAR, the brand's growth has been fueled by team SIAR's impactful changes, including website redesign, streamlined inventory management, 24/7 customer support, and optimized implementation processes. The brand's international presence has been a game-changer due to team SIAR's shipping efforts.
Established in 2009, Nadia Farooqui has quickly become of the leading design houses in Pakistan. Through our partnership, we have been able to deliver Nadia Farooqui's customer an unparalleled experience which has resulted in an immediate uplift in overall sales.
Momina Teli is a name for blending traditional craftsmanship with a modern fashion sensibility and has significantly accomplished a successful position in the fashion market. As Momina Teli partnered with SIAR, the team planned out improving the brand's digital presence through a focus on the website while developing targeted digital marketing strategies to achieve sales growth.
A proclaimed name in the fashion world, Studio Mehr has started from ground zero and now achieving a remarkable journey as team SIAR improvised the fulfillment processes while also playing a pivotal role in driving performance marketing initiatives with great success.
Neeks Cosmetics is a cosmetic brand meant to empower young women transitioning into womanhood. The brand came to SIAR in 2019 with the same and we imprinted it in the target audiences' minds with SIAR's focused brand awareness strategies and achieving customer contentment through exceptional fulfillment and support services.
Nimra Kashif serves as a destination for high-end fashion, synonymous with luxury and elegance. The brand has partnered with Team SIAR in 2023 and has been working towards uplifting their digital presence initially through a website and social media strategic refresh. Team SIAR is actively planning towards boosting sales with exceptional marketing, customer and fulfilment services.
A subsidiary of one of Pakistan's largest Cosmetic Brands [Skincare Pakistan], VIDA New York selected SIAR Digital to create a world-class website that can visually personify their brand.  We are proud to have delivered successfully upon this requirement, which our Client measures in- terms of positive customer review they receive against the website.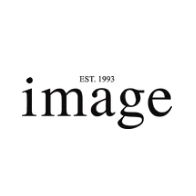 IMAGE has and always will hold an extremely, special place in our hearts as they was our first client, and it is under their roof that SIAR Digital was formed. We were fortunate to have the opportunity to scale the Business over 10X within the first few months by offering digital marketing services, after which the IMAGE management selected our Founding Partners to help build an eCommerce channel that was able to support the Brand's growth. We have worked diligently on this project and are extremely proud to have laid the foundations of this eCommerce Business which has been instrumental in the Brand's success and ensured operational excellence for many years to follow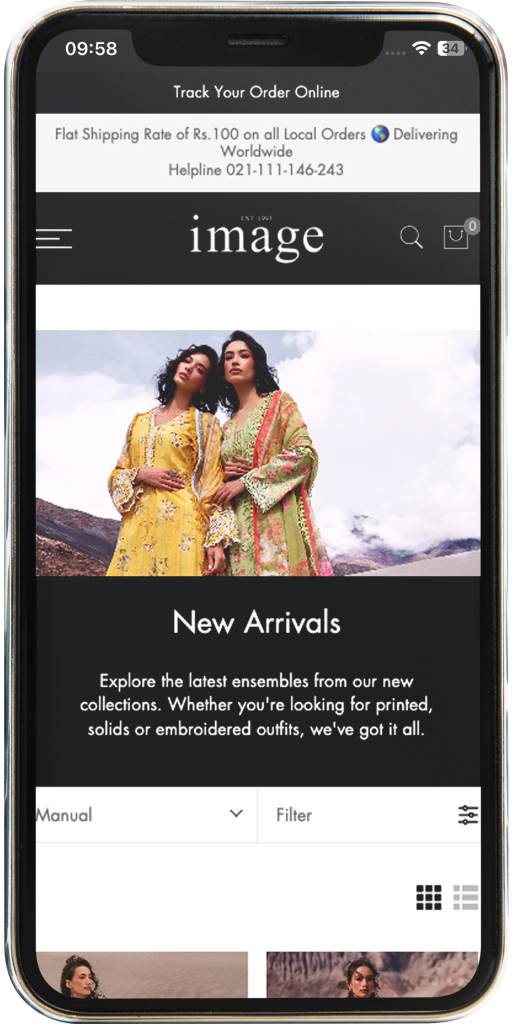 Offering high-value items at an affordable price, Zainab Hasan has been working with SIAR Digital since Q3 of 2022. We have helped build a platform from scratch which includes a brand new website, order processing workflows, a dedicated Customer Services team and a complete fulfilment solution and are looking forward to growing the Business to new heights.
Want to maximise your eCommerce potential?
Grow Your E-commerce
COPYRIGHT © 2022 SIAR Digital. ALL RIGHTS RESERVED.